a-Drenal


Superior Results. Increased Patient Satisfaction.
a-Drenal® is designed to combat the side effects of adrenal fatigue, while promoting the healthy function of the adrenal glands. a-Drenal® works in conjunction with WP Thyroid® or Nature-Throid® to balance any adrenal issues that may be hidden or masked by hypothyroid symptoms. Buy it HERE.
Adrenal Treatment Program
Comprehensive formulation of organic adrenal tissue and adaptogenic herbs
Works synergistically with WP Thyroid

®

or Nature-Throid®
Doctor approved
Provides effective support from stress induced symptoms
Promotes calm, balanced physical and mental energy
Helps maintain and normalize healthy cortisol and blood sugar levels
Supports healthy adrenal function
RLC Labs is committed to bringing natural, effective and reliable medications, available through a healthcare professional. a-Drenal® can be used in conjunction with WP Thyroid® or Nature-Throid®, or on its own to provide lasting symptom relief. This formula also works synergistically with i-Throid® to offer a well rounded, highly effective thyroid protocol.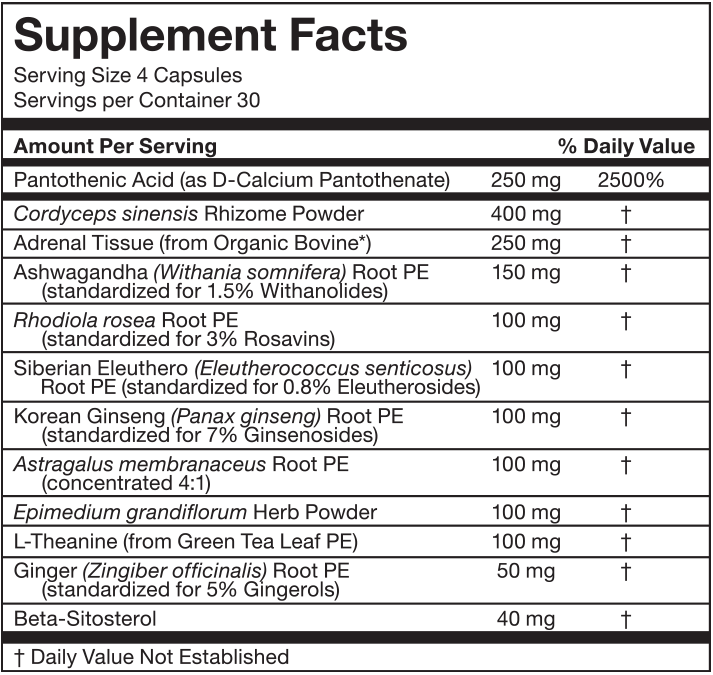 These statements have not been evaluated by the Food and Drug Administration. These products are not intended to diagnose, treat, cure or prevent any disease.