Student Raises Awareness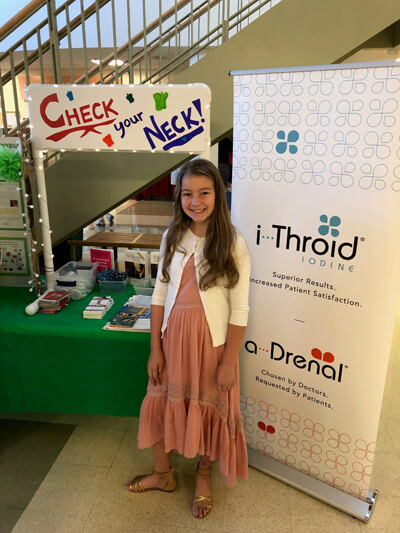 When Izzy N. contacted RLC Labs inquiring about thyroid disease educational materials, we were more than happy to help!
Many of the women in Izzy's family have some kind of thyroid disorder, so she wanted to learn more and help educate others at her school's health fair. Izzy told us after the fair that her teacher, whom she learned has Hashimoto's, found the information about natural thyroid medication very interesting and even commended Izzy on having "one of the best booths" she saw!
"I had a bunch of fun with my friends and I talked with kids and people in the community about thyroid disease," she said. "I learned a lot through this project and, thanks to RLC Labs, I had a really great booth!"
Congratulations on a job well done, Izzy, and thanks for raising awareness about thyroid disease!